2014 Walk Now for Autism Speaks @ Angel Stadium of Anaheim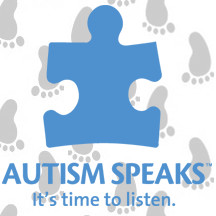 Date: Sunday, December 7th, 2014
Time: 8am to 12:30pm
Location: Angel Stadium of Anaheim – 2000 E Gene Autry Way Anaheim, CA 92806 – (map)
Come join us at the Walk Now for Autism Speaks Community Resource Fair and Walk. The event will be held Sunday, December 7th, 2014 at the Angels Stadium of Anaheim. Meet with an IHSSadvocates advocate at our booth and get all your questions about in-home supportive services answered. We can get your started on the right path to receiving Protective Supervision that day.
Autism Speaks is proud of their signature fundraising event which brings together hundreds of thousands of participants annually across the United States and Canada with a common goal of supporting Autism Speaks. Powered by volunteers and families with loved ones on the autism spectrum. This successful grassroots fundraising effort not only generates vital funds for autism research but also raises awareness about the increasing prevalence of autism and the need for increased research funding to combat this complex disorder.
Registration, Resource Fair, and entertainment begins at 8:00am.
Call (949)-449-2089 for a free consultation
– or –
Click here to request a free advocate evaluation of your case.