OC Chapter Meeting – The Roadmap to Essential CA Services for Your ASD Child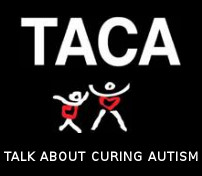 o you know about CA Regional Centers and the resources they provide? Do you know what a DDS waiver is? IHSS? Respite? Or how to apply for any of these services? No….. Come and join us and we'll give you the how to's of our local CA services.
Larry Rosen, founder of IHSS Advocates, will be speaking to help answer specific questions regarding IHSS. IHSS advocates' mission is to provide families with children diagnosed with developmental disabilities, such as ASD, with the tools and services to obtain and maintain Protection Supervision. We provide assistance and representation throughout the application, assessment, reassessment, and administrative hearing processes. Our vision is to see the number of eligible families receiving Protective Supervision increase significantly.
Date: July 13, 2013
Time: 1:00 to 3:30 PM
Location: TACA National Office 2222 Martin Street, Suite 140 Irvine, CA 92612
If you need any assistance, you are welcome to join our support group at: IHSS Advocacy Group