2014 Special Needs Resource Fair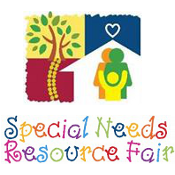 Date: Sat, November 8, 2014
Time: 10am – 2pm
Location: California State University, Northridge : University Student Union – Northridge Center (map)
Family Focus Resource Center, is hosting a Special Needs Resource Fair at CSUN on November 8th, 2014. Admission is free!
For over a decade, Family Focus Resource Center has been providing parent-to-parent support, education and information to parents and caregivers of children with special needs and the professionals who serve them.
Sponsorship, exhibitor and volunteer opportunities are available. For more information, see familyfocusresourcecenter.org or call 818-677-6854
Enter campus from Zelzah/Prairie. Park in Lot G3. $6.00 for parking.
Bring the whole family for a fun filled day of friends, community, food, entertainment and so much more.
Call (949)-449-2089 for a free consultation
– or –
Click here to request a free advocate evaluation of your case.

If you need any assistance, you are welcome to join our support group at: IHSS Advocacy Group