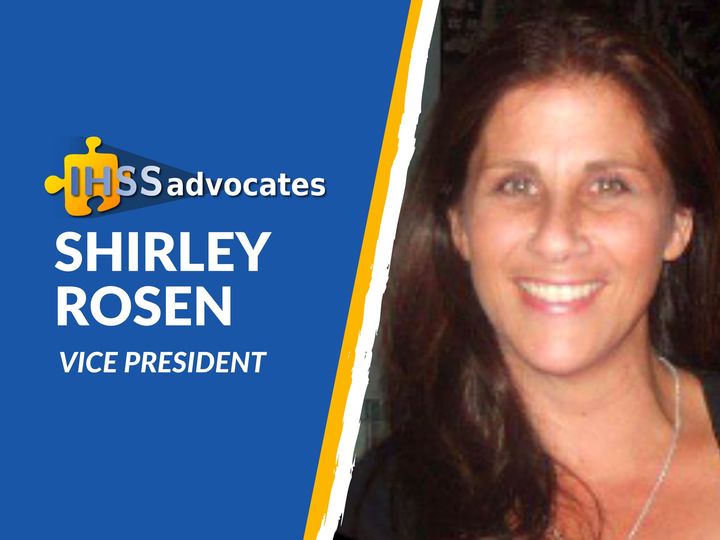 Shirley Rosen
Title: Vice President
Education: AA degree Pierce College in LA
Email Address: shirley@ihssadvocates.com
Facebook: https://www.facebook.com/shirley.h.rosen
Responsibilities: Responsible for client intakes and presentations, assessments, reassessments, collections and marketing. Shirley is bilingual, speaking both English and Spanish. This is crucial in terms of reaching out to and serving the entire IHSSadvocates client base.
Background: Marketed for Nielsen T.V. ratings for 3 years. She also directed client relations for the Nielsen Panel. Additionally, her background includes health care, as she worked directly with Medi-Cal recipients for Tower Health Services for a period of 4 years.
Additional Info: Shirley Rosen is the sister-in-law of the company's founder, Larry Rosen. She is also a founding member, and Vice President of IHSSadvocates. Shirley is a vital part of the company as she excels in developing relationships with her clients, while helping them navigate through the uncertain terrain of IHSS. She loves to work and has a passion for helping families.