Governor Brown's Proposed IHSS Budget for 2013-14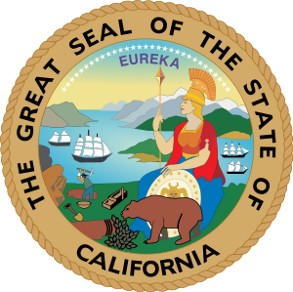 Below is an excerpt from the summery of Governor Brown's Proposed Budget for 2013-14
Home Supportive Services (IHSS) program provides domestic services such as housework, transportation, and personal care services to eligible low income aged, blind, and disabled persons. These services are provided to assist individuals to remain safely in their homes and prevent institutionalization.
The Budget includes $1.8 billion General Fund for the IHSS program in 2013-14, a 4.9 percent increase over the revised 2012-13 budget and 6.5 percent increase from the 2012 Budget Act. Average monthly caseload in this program is estimated to be 419,000 recipients in 2013-14, a 1 percent decrease from the 2012-13 projected level.
Significant Adjustments:
An increase of $92.1 million associated with more restrictive federal requirements to draw down enhanced federal matching funds for the IHSS program under the federal Community First Choice Option. Beginning July 2013, only recipients who meet the standards for nursing home level of care will be eligible for the enhanced federal match.
An increase of $59.1 million to reflect restoration of the 3.6 percent across the board reduction to recipient hours, which is scheduled to sunset on June 30, 2013.
An increase of $47.1 million related to the recently enacted county maintenance of effort (MOE) requirement. Effective July 1, 2012, counties' share of the non federal portion of IHSS costs is based on actual expenditures by counties in fiscal year 2011-12. The counties' MOE requirement will increase by 3.5 percent annually, beginning in 2014-15, except for years in which 1991-92 realignment revenues decrease from the immediate prior year.
A decrease of $30.2 million associated with the health care certification requirement enacted in 2011-12. A decrease of $113.2 million to reflect implementation of the 20-percent across-the-board reduction to recipient hours on November 1, 2013. A court injunction prevented the state from implementing this reduction, which was originally required to become effective in January 2012. The Budget assumes successful resolution and implementation in 2013-14. The savings amount identified reflects fully restoring hours for severely impaired recipients, who would otherwise be placed in nursing homes.
The IHSS program is also a key component of the Coordinated Care Initiative (CCI). Beginning in September of 2013, certain Medi-Cal beneficiaries residing in a county authorized to participate in the CCI demonstration will begin transitioning from the traditional fee-for-service model to a managed care model for receiving health care services, including IHSS recipients. Under CCI, the fundamental structure of the IHSS program will remain as it is today, with eligibility determination, assessment of hours, and program administration conducted by county social workers and administrative staff. For additional information on CCI, refer to the Department of Health Care Services section.
If you need any assistance, you are welcome to join our support group at: IHSS Advocacy Group