Proposed Federal Rules Could Disrupt IHSS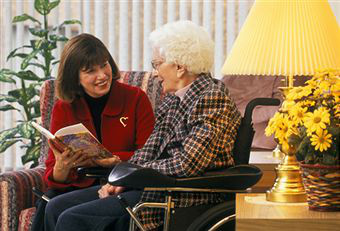 Proposed federal home care rules that would require overtime pay for certain caregivers could disrupt California's In-Home Supportive Services Program, according to stakeholders and state officials, the Los Angeles Times reports.
IHSS provides services for the elderly and people who are blind or have disabilities, including children with Autism
Unions are lobbying for proposed federal rules — proposed by the U.S. Department of Labor — that would require overtime pay for in-home caregivers, saying that such workers should not be paid less because they are employed to work in people's homes.
However, overtime pay in IHSS would cost California $150 million more annually while Gov. Jerry Brown (D) is trying to limit state spending (Megerian, Los Angeles Times, 5/26).
Brown's revised fiscal year 2013-2014 budget proposal would increase IHSS spending by about $200 million (California Healthline, 5/15). However, the budget plan also would limit overtime payouts, the Times reports.
If the proposed federal home care rules are implemented, California officials might decide to limit the number of hours that in-home caregivers are able to work. Such a change would mean that more workers would be required to care for patients who require more than eight hours of service each day.
Observers say that adding more IHSS workers could interrupt care for Californians with severe disabilities, who have formed close bonds with their caregivers after many years.
In an April letter to federal officials, Diana Dooley — secretary of the state Health and Human Services Agency — said that IHSS beneficiaries with the most needs "would have to accept strangers into their homes to perform their most intimate tasks and coordinate which providers would perform which tasks on which days and which hours of the day."
Caregiver advocates and others also argue that workers might have to find other jobs to replace lost wages if their hours are limited by IHSS.
Laphonza Butler — president of the California council of the Service Employees International Union — said that IHSS caregivers earn from $8 to $12.20 an hour and deserve extra pay for overtime.
Mary Beth Maxwell — acting deputy administrator of the U.S. Department of Labor's Wage and Hour Division — said in-home caregivers across the U.S. have some of the lowest wages in the health care service industry. She said, "With the aging of the American population and increased demand for these services, we need to stabilize this workforce" (Los Angeles Times, 5/26).
If you need any assistance, you are welcome to join our support group at: IHSS Advocacy Group