Inland Regional Center Harvest Festival 2013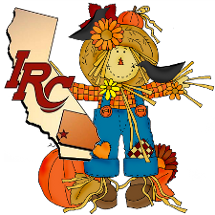 IHSSadvocates will have a booth at this year's Inland Regional Center(IRC) Harvest Festival and will be ready to answer any questions you may have about California's In-Home Supportive Services.
This year's festival is presented by Inland Empire Health Plan(IEHP) and sponsored by Molina Healthcare.
There will be plenty of games, food, a costume contest, resource fair, and lots of fun for the entire family.
Click here for more information or call IRC at (909)-890-4776Date: Saturday, October 26, 2013Time: 11am to 2pmLocation:
1365 South Waterman Avenue, San Bernardino, California
If you need any assistance, you are welcome to join our support group at: IHSS Advocacy Group