In Vitro Fertilization Raises Autism Risk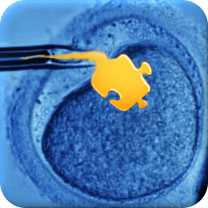 Research shows that intra-cytoplasmic sperm injection (ICSI), a particular type of in vitro fertilization, is associated with a higher risk of autism and mental disability in children.
ICSI is a common procedure for male infertility that involves the technique of injecting a single sperm directly into an egg, rather than fertilization happening in a dish, as in standard IVF.
The findings show that babies born after IVF treatments with ICSI had a 51 percent increased risk of intellectual disability, compared to children born after standard IVF.
Click here to read "IVF Procedure Linked to Higher Autism Risk" on Psych Central
Click here to read "Autism and Mental Retardation Among Offspring Born After In Vitro Fertilization" on JAMA Network
If you need any assistance, you are welcome to join our support group at: IHSS Advocacy Group