How to Avoid The IPO Dance
In this video clip advocate, Larry Rosen discusses how to avoid the "IPO Dance". He explains how retroactive pay can be short paid during the transition from the IPO program to the CFCO program. This is a common problem when those currently in the IPO program are later granted Protective Supervision. A basic run down of the IPO & CFCO programs, and a short history lesson about CFCO is also given.
Video Notes:
IPO and IHSS-R will potentially cap total hours at 195, unless the recipient is deemed to be severely impaired. CFCO will not cap at 195. So, if somebody has their retro-activity for Protective Supervision paid while under another program other than CFCO, they risk being short paid. The CFCO designation should be changed first. –Larry Rosen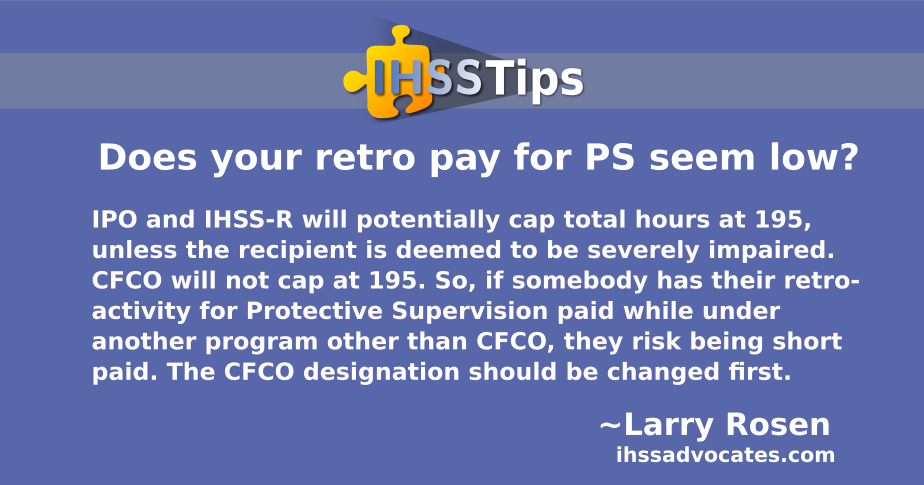 Video Slides – IPO Dance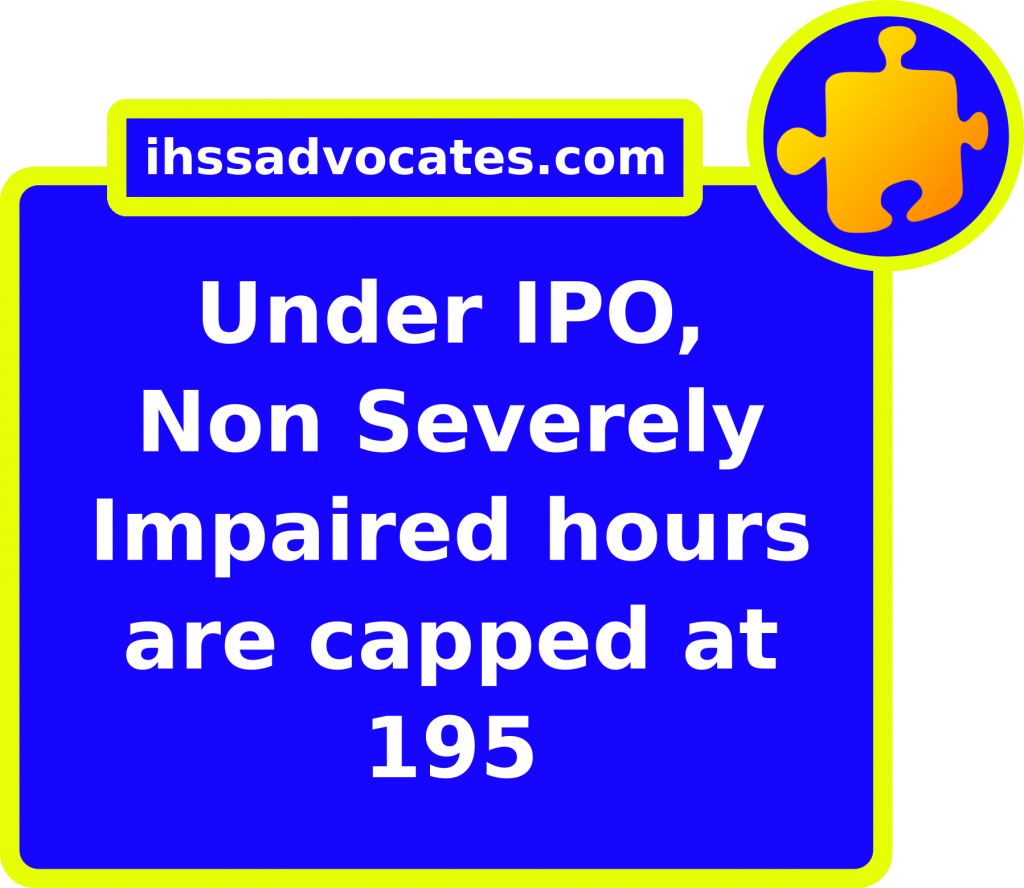 If you need any assistance, you are welcome to join our support group at: IHSS Advocacy Group
Click the button below to get a free advocate evaluation of your child's IHSS Protective Supervision case.
Or call us at (949)-449-2089 for a free consultation.
Click here to see more IHSS videos by IHSSadvocates