Cuts to IHSS Will Affect 270K Women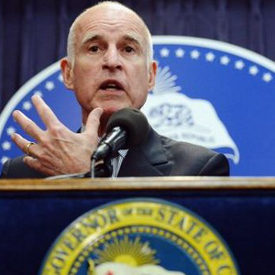 A state known for it's progressive history of gender equality seems to be taking a step backwards as Governor Brown's budget proposes capping IHSS caregivers' hours. This will affect the income of nearly 270,000 women working as caregivers under California's IHSS program.
California is known for paving the way for women's rights and equality in the work place. The state has legislated to reduce the wage gap between men and women who perform the same work, as well as banned disparate workplace treatment of pregnant women. As the first state in the nation to officially commemorate Women's History Week, last year California was one of few states that advanced women's reproductive rights by legalizing the dispensation of contraceptives by clinical nurses.
In the fall of 2013 President Barack Obama expanded the Fair Labor Standards Act to include domestic works. This action benefits more than 300,000 In-Home Supportive Services caregivers in California. Of that, 90% percent of caregivers are women and 70% are women of color. Including IHSS workers under the Fair Labor Standards Act was a giant step toward ending the exploitation of domestic works in the US and a step forward for the women who put passion into caring for our country's disabled and elderly loved ones.
More Reading
If you need any assistance, you are welcome to join our support group at: IHSS Advocacy Group