CalFresh Decision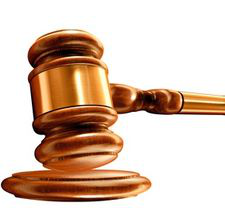 This is the first successful appeal that I am aware of involving the exemption of MediCaid Waiver IHSS (via IRS 2014-7) for purposes of qualifying for the Cal Fresh program. In this case, the claimant argued that the disabled child was already excluded from the Cal Fresh calculation as he received SSI, therefore the difficulty of care payment (the IHSS income) should be excluded from the household's income calculation.
Riverside County incorrectly terminated claimant's Food Stamp Program benefits effective August 31, 2014 where it is found that the claimant cooperated in providing the County with all required documents and there countable income did not make the household ineligible.
It is concluded that the claimant's position is correct. It is concluded that the total amount of income she receives as an IHSS Plus caretaker/provider is excluded and not countable as income in the CalFresh program. The regulations make it perfectly clear that the monies received and used for the care and maintenance of a third-party beneficiary who is not household member is to be excluded. (§63-502.2(h)).
Since the claimant's third child is not a household member because she receives SSI/SSP, and because the IRS treats IHSS caretaker payments the same as foster care payments, it must be concluded that the County's position that the caretaker payments are countable income is incorrect. Since the evidence shows that the remaining countable income is well below the maximum gross income level, the County must apply a net income test to determine the claimant's eligibility and benefit level.
Since the claimant raised the issue in her July 2014 filing and hearing request, the County should recompute claimant's benefits retroactively for any period allowed by law. Generally, the county shall restore the household benefits which were lost whenever the loss was caused by an administrative error. (§63-802.1).
Click the link below to download and read the full decision/order.
If you need any assistance, you are welcome to join our support group at: IHSS Advocacy Group