AMC Sensory Friendly Films to Families Affected by Autism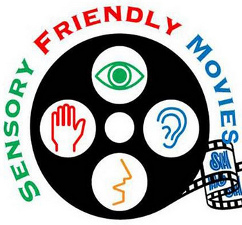 The "Sensory Friendly Films" program provides a special opportunity for families to enjoy their favorite films in a safe and accepting environment. The auditoriums dedicated to the program have their lights up, the sound turned down and audience members are invited to get up and dance, walk, shout or sing! AMC offers the program at many locations nationwide — Click here for a complete list of participating theaters. As a leading theatrical exhibition company, AMC is proud to be making a difference in the estimated 1.5 million Americans living with an autism spectrum disorder by offering families a chance to see a movie together — often for the very first time.
Upcoming Screenings
June 29, 2013 – Monsters University
July 13, 2013 – Despicable Me II
August 10, 2013 – The Smurfs II
August 31, 2013 – Planes
October 5, 2013 – Cloudy with A Chance of Meatballs II
November 9, 2013 – Free Birds
December 7, 2013 – Frozen 2-D
All shows are at 10:00 am local time. Dates and films are subject to change.
Date: Every Month
Time: 10:00 AM local time
Location: Click here to find a location near you
If you need any assistance, you are welcome to join our support group at: IHSS Advocacy Group